Last Updated on
I wrote a post recently that was the truth; in all its boring, mundane glory. No exaggeration, no embellishment. It was a factual retelling of a particularly frustrating part of my day.
I tried to find the positives, the humour. I just couldn't.
I felt like I was whining and I couldn't publish it.
It may have been the truth, but it wasn't a truth that I wanted to tell, or read.
So, I asked my husband to read it, as I often do when I'm unsure about something I've written, and he hated it. Not how it was written, but that I felt that way.
I was touched that this was his primary reaction; although not by his immediate need to fix the problem. So not the point.
But, as I rewrote the post the following day (deleting the particularly whiney bits), the irritation and if I'm being honest, sadness, relating to this particular part of my day, started to ease. And the solution began to come into focus.
I was able to write with a little humour, and know that I was moving forward.
And, that's the beauty of writing the truth. Sometimes you need to write it, to really see it for what it is, and move on.
As bloggers, even when we tell the truth (the whole truth, and nothing but) we spin a little; we are story tellers after all. We may accentuate the humour, emphasise the positive, reach a conclusion. We post-analyse. Hindsight can't help but make every story a little different in the retelling.
What we choose to share may ultimately only be a version of the truth; a version with the benefit of time and distance; but the lesson is still there.
And, in learning it ourselves we may just help someone else feel slightly less alone when they are having one of those days themselves.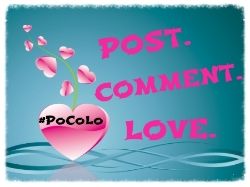 If you like my blog I would be thrilled if you would nominate me in the Writer (or Family) category.
Click
here for the nomination form
.
Blog Name: mumturnedmom
Blog URL: https://mumturnedmom.com
Twitter ID: @mumturnedmom
Email: mumturnedmom@gmail.com